Get to the Edit Business Page:
From the page of the business you wish to change there are two ways to get to the edit page:
On the left side of the page, under the business's basic information. Click on the pencil icon.



Click the "Edit Business" button at the bottom right of the page.

To remove the phone number
From the business edit page, you will find a few sections with lots of business details. The first section titled "Basic Information" is where you can remove the phone number.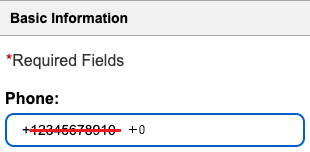 If you wish to remove the phone number and
not replace

it, put a "0" in the "Phone:" field.

Once you have removed the number you will want to scroll to the bottom of the page to let us know if you have read and understood our Terms & Conditions before clicking the "Submit" button to confirm.

Edits are immediately in our system. They will not show up online until the next site updates, usually within a few days.