Cybo makes it easy for users to remove any incorrect information, and update details.
This article contains the following sections:
Login/Create a user account
Cybo requires users to have an account to edit business details. Signing up is fast and easy. If you would like assistance with creating a free account check out the below article:
Get to the Edit Business page
From the page of the business you wish to change there are two ways to get to the edit page:
Click on the pencil icon.

OR
Click the "Edit Business" button.

Cybo has many details that can be edited. Below is a breakdown of the sections:
*Required Fields
Basic Information
This section covers the most relevant details that help customers locate and contact your business. Put your business on the map!
Phone (Make sure your Google and website information match)
Business Name

*

(Do not add a phone number in this section. Your edit will be denied)
Address
City

*

Time zone

*

Postal Code
Fax
Email
Website
Description
Categories - Up to 5 categories out of over 400 to choose from


Online Presence
An Online Presence has become ever more important to get your business out there and know to your future customers.

Contacts
Does your business have contacts for various resources? Adding contacts can help put a face to your business and direct customers to the right resources.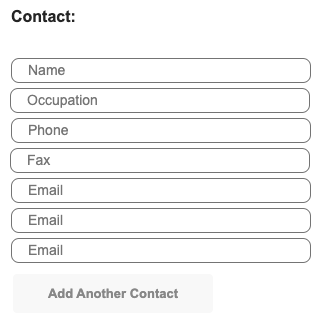 Other Information
Many customers are looking to find out details about your business that can be hard to find without contacting you. The Other Information section covers all those details adding value to your Cybo page.
The last step before submitting your edits is the Terms & Conditions.

Edits will not show up until reviewed, usually within a few days.