Creating an account is quick, easy, free, and grants access to many user features. You can add, edit, removing a business, upload pictures, write reviews, claim a business and bookmark a business for later.
The first step is to get to Cybo's registration page by clicking here or following the below steps:
Click on the "Log in" button at the top right of the page.

Next click the link "Sign up here."
The second step is to provide account details or login through a social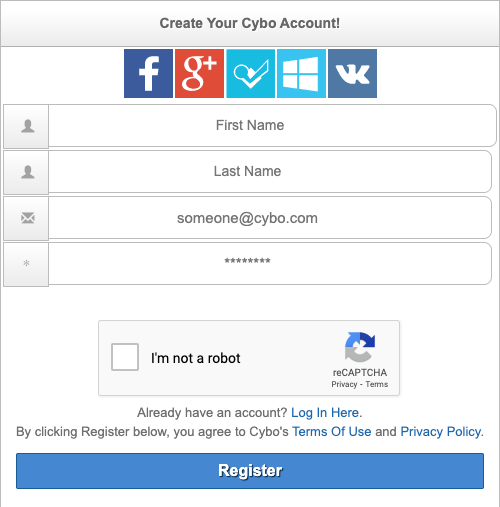 To complete the registration process we require that you validate your email address by clicking the "Activate Account" button in the follow up email:

Your Cybo account is now ready for use, enjoy!